General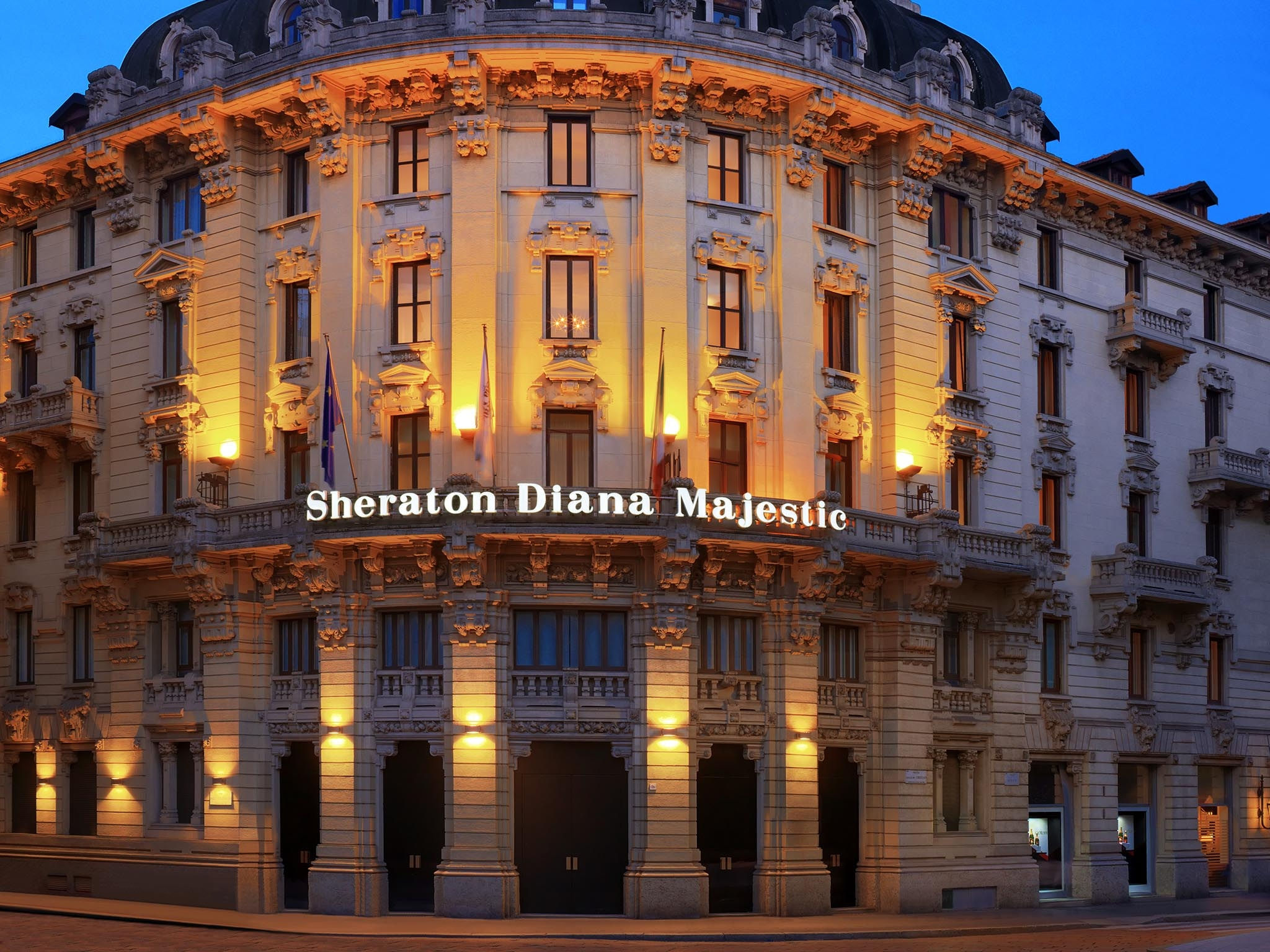 Are there any local attractions near by the Hotel?
As our guest you are in the heart of Milan close to pretty much everything. Just steps away from the city's center and shopping district, surrounded by the boutiques of trendy Via Montenapoleone and Via della Spiga, outdoor markets, clubs, art galleries, and theaters, along with a wide variety of local and international dining choices.

How far away is the Sheraton Diana from the City Centre and nearby Airports?
The Hotel distances 1,3 km from the City Centre, 7 km from Linate Airport and is around 1 hour drive by car or public transport away from the Bergamo Orio al Serio and Milan Malpensa Airports.
Transportation
Do you have a shuttle bus service to Fiumicino International Airport?
We provide private airport pickups upon request. Guests are received at the arrival exit gate at the airport by a Diana Majestic driver carrying a board with the guest name. Sheraton Diana Majestic provides this service for the two all airports nearby. View a list of services available or book your private transfer directly online.
Is the Hotel reachable by public transportation?
Near by the Hotel is the Metro station Porta Venezia from where you can easily reach al areas of Milan. For more information please visit our web site.
Rooms
Do you have rooms for 4 adults?
Unfortunately do we have no rooms adaptable for 4 adults. The maximum amount ogf people who can stay in a room are 3 persons. Upon request we can add roll away bed, please note these will have extra charges.
Is the room equipped with an iron?
Because irons present a fire hazard they are not provided in-room, in accordance to Italian regulations.
Service
Is there a place where I can print a document or a boarding pass?
Sheraton Diana provides its guests with workstations and the printer at corner in the lobby.
Does the hotel have a Fitness Centre?
We have a fully supplied and spacious gym based on the Sheraton Fitness program principals with state-of-the art equipment powered by Technogym.
Is there wireless connection available in the rooms?
Sheraton Diana has full coverage of Wireless internet in the all rooms and all the public spaces within the hotel.
Dining
Until what time can guests have breakfast and what about lunch and dinner hours?
The h>club Diana all-day-dining offer allows our guests to have a meal, grab a snack or refresh with a regenerating drink at any time of the day.
Also don't miss out on our hip Aperitivo with live music every day from 7 pm to 10 pm.