Milan Fairs
Doing business smartly
Milan represents a melting pot for many companies' headquarters and important international fairs related to various topics: furniture, fashion, workspace, marriage. Therefore, in 2005 the city announced the opening of the new FieraMilano, one of the largest exhibition centers in the world.
Sheraton Diana Majestic:
closed to the Milan fairground
Thanks to its strategic position, in the centre, it is close to all crucial tourist attraction in the city, including the famous FieraMilano fairgrounds. Above it all it is very simple and cheap to reach the fairgrounds from the Sheraton Diana Majestic.
You will just take the metro, the underground station is located outside the hotel, and in 15-20 minutes (from the hotel to FieraMilanoCity) or 20-25 minutes (from the hotel to FieraMilano Rho) you will arrive at your destination.
Milan Fair
The new Milan fair, FieraMilano is one of the most important trade fairs worldwide. It's composed by 8 pavilions that provide 345,000 mq of covered exhibition space and 60,000 smq of open-air services.
In order to reach the new fairground FieraMilano from the hotel, you should take the subway just outside the hotel (Porta Venezia station - red line) and move towards Rho Fiera (coinciding with the end of the line). The round trip ticket cost 4 € . Click here to view the Milan underground map.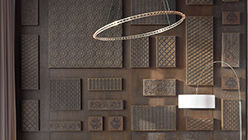 Launched in 1989, the "Salone Internazionale del Mobile" fair is the global attraction in the Home Furnishing Sector. It disposes a large variety of furnishing ideas in a 360° spectrum, characterized by style, modern design and future ideas. Of course, it is held annually at the Milan Fairgrounds in Rho.
Another important fair is the "International Exhibition of Modern and Contemporary Art" in which modern and contemporary art communicate referenced with explicit echoes.
Sì Sposa Italia is the world-leading exhibition for the bridal sector. International suppliers, manufacturers and distributors meet to present their latest trends and designs.


Tutto Food is a fundamental platform for discussion and critical debates on key topics of nutrition, including the latest food trends in the international market.
The Workplace 3.0/SaloneUfficio focuses the modern approach to design and create workingplaces to render the ambience more comfortable, environmental friendly and safe.